Forecast
The crystal ball predicting your next instruction
Our award-winning AI technology, predicts your next instruction
Built on over 16 years' experience of tracking the entire UK property market, our unique AI model uses clever data algorithms combined with machine learning to identify properties likely to come onto the market in the next two months.
With Forecast, estate agents only need to communicate with 10% of the properties in their patch, to reach over 50% of the vendors who will instruct.
It regularly generates over 60% of all valuations for one of our largest clients.
Targeted
Generate marketing campaigns for your ideal potential vendors in less than 5 minutes
Optimised
Optimise your marketing spend - five times more effective than random targeting
Strategic
Give your vendors extra value by helping them find their perfect home from off-market properties
The clever AI underpinning Forecast, assesses key data points to pinpoint vendors most likely to move in the next two months. These include;
Family composition
Length of residency
Property type and size
Financial situation
Market conditions
Location characteristics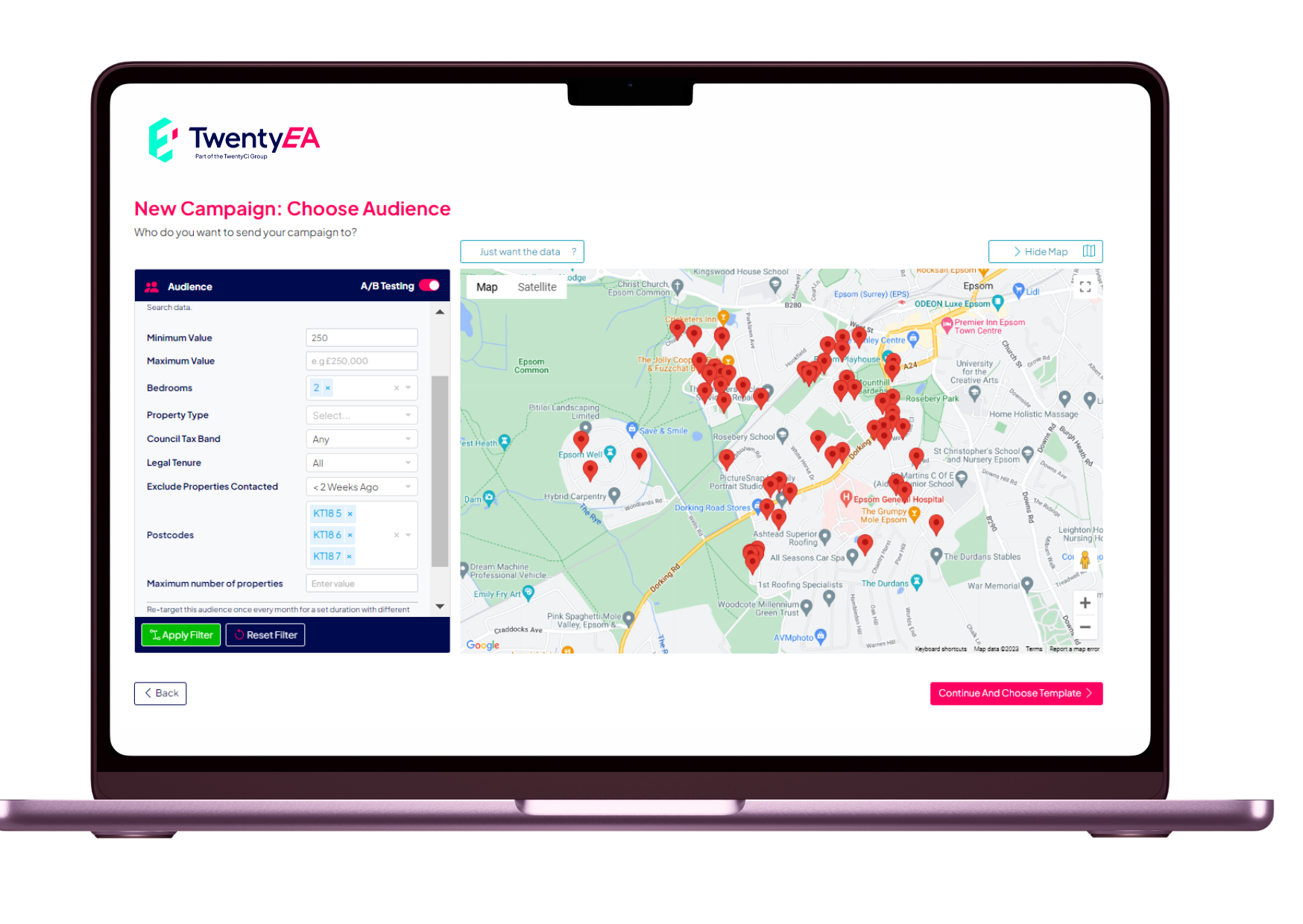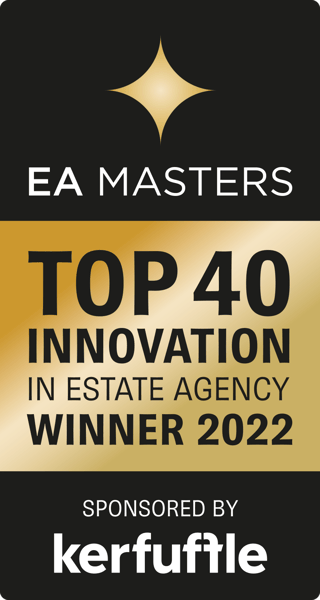 Winner of the EA Masters Best EA Innovation 2022 Award
Forecast won the Best Estate Agent Innovation Award at the 2022 EA Masters for our unique 'likely to instruct' prospecting tool.

Presented by the award sponsors Kerfuffle, TwentyEA competed against 40 of the best suppliers in the UK for this prestigious accolade.
Other products to explore