How to survive
in a challenging
market
2024 Guide for Estate Agents
How to survive in a challenging market
2024 Guide for Estate Agents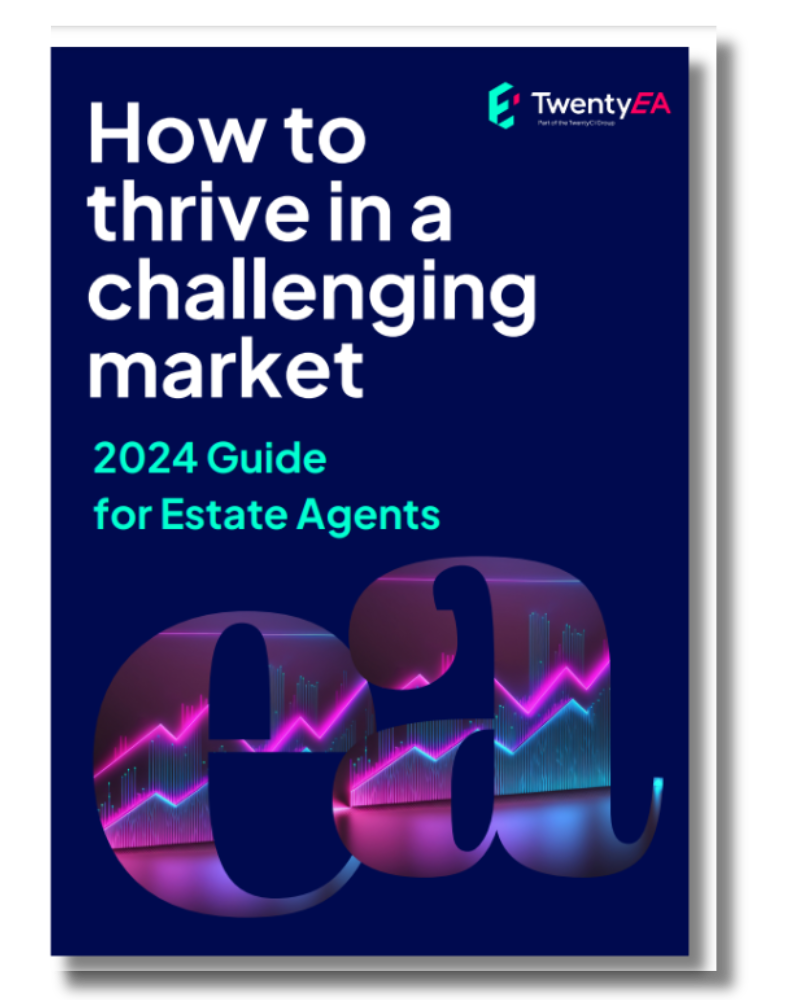 Fail to prepare, prepare to fail!
As we move into the latter part of the year, it's time to start devising your strategy for 2024. After such a tumultuous period for the property market, we appreciate how tricky it is to plan for the future. The cost-of-living crisis and high-interest rates have undoubtedly hit the sales market. Meanwhile, the rental sector is grappling with high demand, low supply and average rental prices of a staggering £1,829 per month.

Whether you're in sales, lettings or both, predicting what the future holds is without doubt a challenging endeavour. However, though it may be daunting, it is absolutely critical in such a climate to formulate a solid business strategy that positions you for success in the year ahead.
We outline in this guide how market data will be integral to forming your strategy by enabling you to:
Understand the current marketplace and factors affecting you
Recognise your brand performance against the benchmark
Craft your marketing message